Personalized Shift Feed
Access per diem shifts that you're approved for… tailored to your Facilities, Profession & Specialties.
Set Your Schedule
Pick up the per diem shifts YOU want to work. With the app, you're in control.
Stay Organized
Quickly see all your current and past per diem shifts using your calendar view.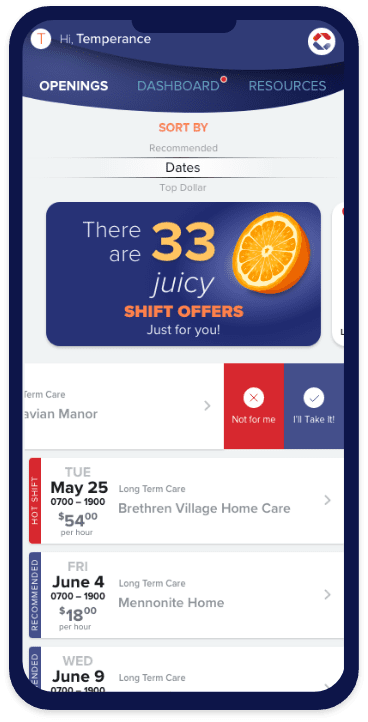 Tap or Swipe Into Your Earning Potential
Find highest paying per diem shifts that work best for your schedule.
Get hand picked Shift Offers that only you can pickup.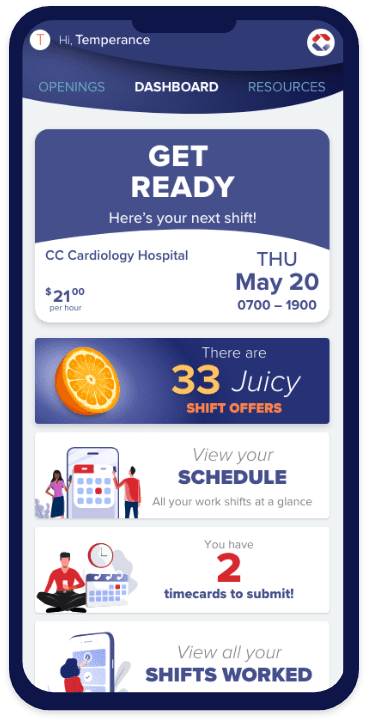 Why You'll Love Marketplace
View your current shifts, past shifts and timecards, all in the app.
Pick up shifts
Pick up shifts quickly, with just a swipe!
Notification
Get Notifications for Shift Openings at your favorite Facilities.
Recommendation
Recommended shifts based on previous shifts you've booked.
Support
24/7 Support from "Staffing Specialists"
Great Jobs, Real People, Honest Feedback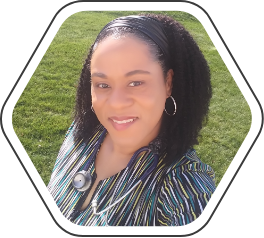 Qiana M
"I love being able to see the rate of pay for each job I request before I request the shift. We are all busy, and this app lets me manage my career on the go!"
Frequently Asked Questions
See a list of frequently asked questions below.
If you still have questions, need assistance or want to provide feedback, email us at
Who is the Marketplace app for?

The Marketplace app is for Healthcare Professionals that would like to, or who currently, work Per Diem shifts through Cross Country Healthcare. After going through the verification process, you'll be able to pick up per diem shifts using the app!

How do I get my log in for Marketplace App?

There are two ways to obtain a log in. 1) Your local market will provide an email with log in and download instructions. 2) You can download the Marketplace app from the app store and "Sign Up" directly through the app.

How do I create a new account?

Once you download the Marketplace app, please follow "Sign Up" process to create your account.

How do I reset my password?

Click on the "Forgot Password?" link from the Marketplace app and follow the instructions provided.

If I already had the Marketplace app prior to September 2021, do I need to download the new app from the iOS or Android stores?

Yes, you will need to download the new app in the app store. Android and iOS.

I just signed up and don't see any open per diem shifts, why?

Your local market office will contact you within 24 hours after you create your profile. Then, you'll gain access to available shifts. If it's been more than 24 hours, please contact your local market office for more information.